Writing Tip: Avoid The Repeating Trap
Writing is such a tricky business there are probably a hundred more out there waiting to ensnare us. But in five articles, I'm going to give you some traps that have nailed me at one time or another. I'll start with the ones that only inflict minor flesh wounds and progress to the traps that will really do you damage.
Writing Tip #1
Here's the first in the series:
Repeating is something we all do instinctively. We use a word in a sentence and then use the word again. It's the easiest thing in the world to do. And why is it a trap? Because it flattens out your writing. If I rewrite the above sentence, see how much more flavor and character it has? Choose a word for a sentence and work it to death by using the same one again. Grisham nailed me on repeating at least fifty times in the first draft I submitted to him. Here's an example: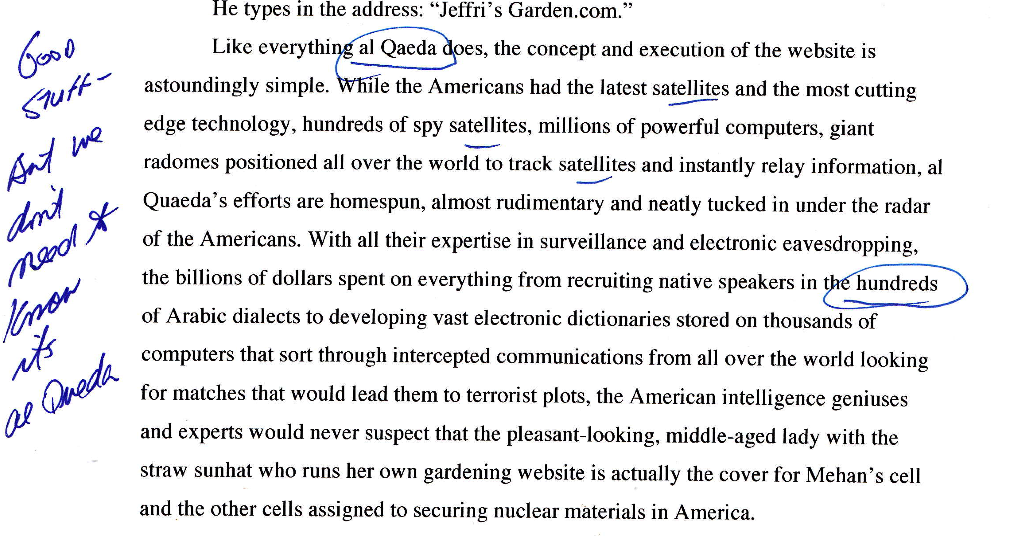 In the second sentence, I used the word "satellites" three times. While it's a well-constructed sentence and John makes a rare positive comment, the word starts to honk at the reader and become a distraction. Let's rewrite it:
While the Americans had the latest satellites and the most cutting edge technology, hundreds of eyes in the sky, millions of powerful computers, giant radomes positioned all over the world tracking everything overhead and instantly relaying information, al Qaeda's efforts are homespun, almost rudimentary and neatly tucked in under the radar of their enemy. Hear the difference? Though John didn't point it out, "Americans" is used twice so I changed that as well.It's a tough discipline to catch onto but once you ingrain it into your neural processes, your writing will dramatically improve.