TONY VANDERWARKER, THE WRITER
Raised in New England, Tony went to prep school at Andover, spent a couple years at Yale and then served two years in the Peace Corps where he got bitten both by tsetse flies and the writing bug. He went to film school at NYU and made documentaries and a full length feature film which didn't sell so he decided to try shorter films and went into advertising. Fifteen years later, he had his own ad agency in Chicago where he did "Be Like Mike" for Gatorade. When his partners bought him out, Tony finally had a chance to write full time. It only took him fifteen more years to finally get a book published. "Who cares?" Tony says. "Some writers hit paydirt fast, others take longer. I'm just glad my time has come."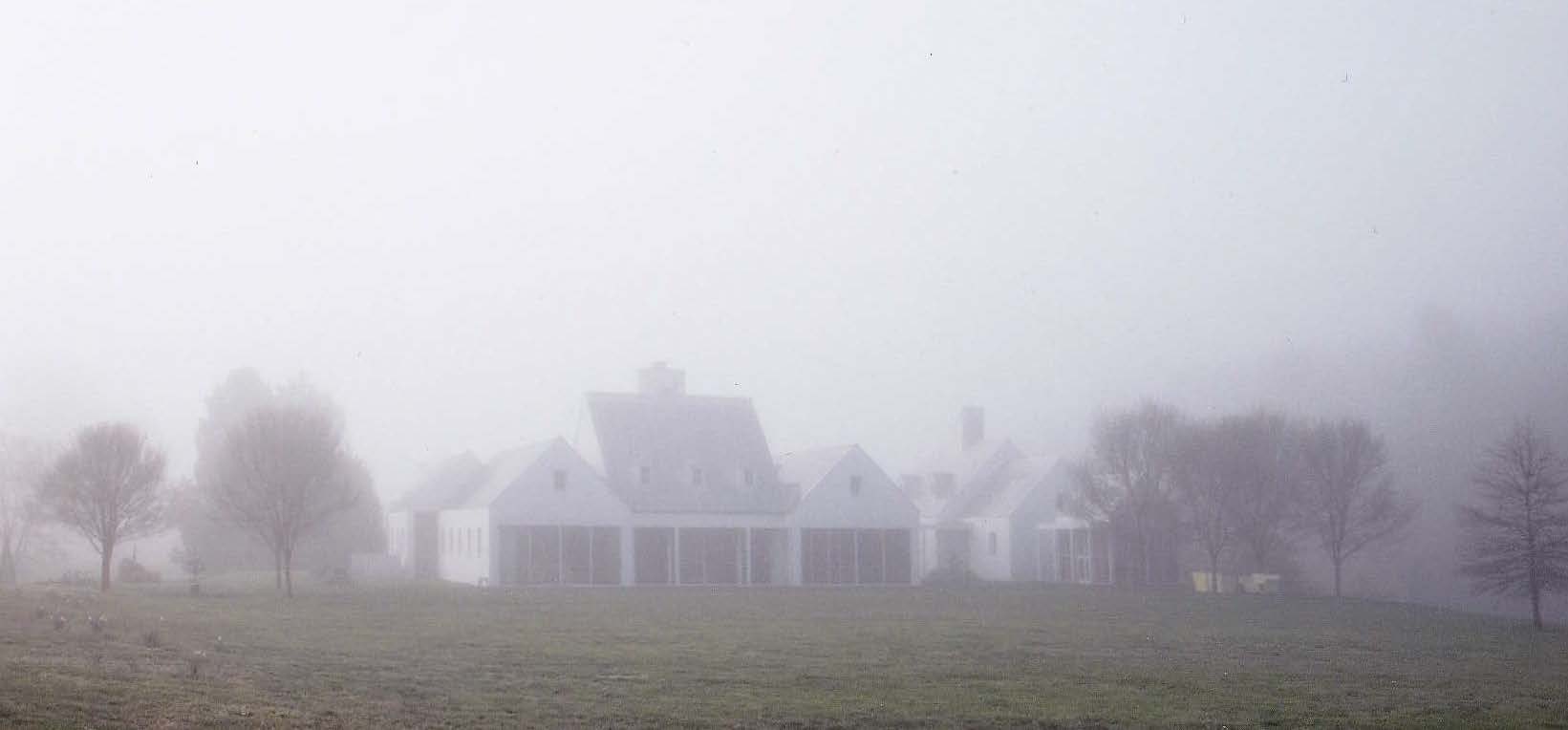 Tony shifted from writer to playing architect/interior designer on this house he and his wife finished in 2000. Based on a Hugh Newell Jacobsen design, it won the House Of The Year award from Metropolitan Home magazine in 2001.
Tony and an architect friend designed his writing studio on a napkin over drinks. 9′X9′ with two 4′ wings, it's 25′ tall with a loft perch looking out over Mr. Jefferson's favorite mountains. Folks around Keswick refer to him as Mr. Jefferson as if he had just left the room!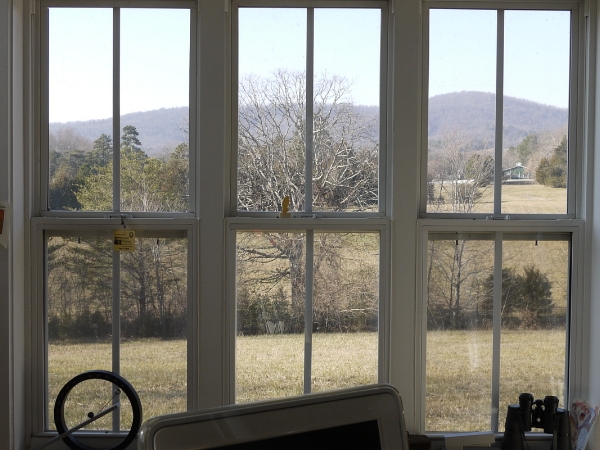 Here's Tony's view of the Southwest Mountains from his writing perch
Tony's been writing in his studio for fifteen years, seven novels and six non-fiction books. two of which, Writing With The Master and Sleeping Dogs were published simultaneously in February 2014. Look for his two other novels, Ads For God and Say Something Funny, are coming out later this year.
The first, Ads For God, is an over-the-top version of Mad Men–a down-at-the-heels ad man scraping coins out of seat cushions to pay the rent, gets a multimillion ad account and is catapulted to the top of his agency. Only his client is from hell and his name is God. The other, Say Something Funny, is the story of a debauched comedian on the lam from the Mob who hides out in an old age home. He falls for a nurse there and the two take off with the bad guys after them. It's sort of a Carl Hiassen via George Saunders with a little Jackie Gleason mixed in.
Keep an eye out for Tonys new books. He'll post the dates right here.